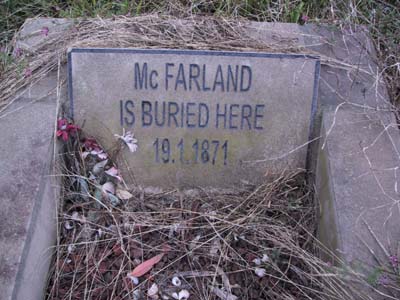 McFARLAND / IS BURIED HERE / 19.1.1871
Photos of McFarlane grave taken by Cathy McHardy on the 2nd September 1993: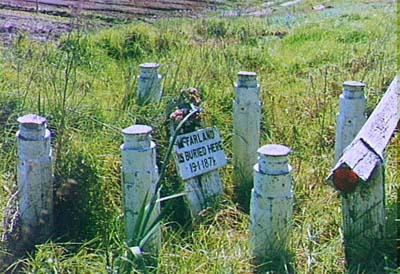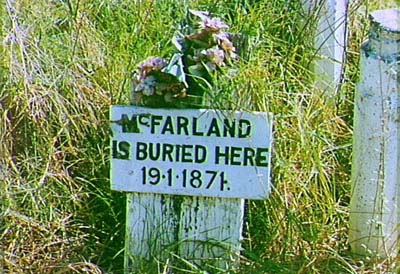 Thomas McFARLANE (Compositor) age unknown, date of death unknown at Maroota from Exposure. All other details recorded as unknown.
Buried on 19 January 1872 at Maroota. Undertaker listed as Gregory FULLER; John James FITZPATRICK and William Henry GOODMAN listed as witnesses of burial.
Certified by James Bligh JOHNSTON (Coroner, Windsor) listed as informant following an inquest 18 January 1872.
Source: New South Wales Birth Deaths & Marriages death certificate for Thomas McFarlane, No:1872/7180 citied in the report "McFarland's Grave: A Maroota Mystery Solved?" by Diane Papandrea, 2010 [Hawkesbury Library Service, RLP MCF pamphlet file]