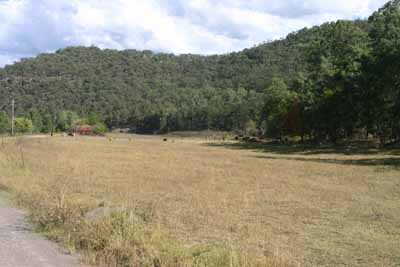 Above: View south along Upper Macdonald Road with shed at the front of the property next to driveway and cemetery located at the edge of the clearing on the right of the photo.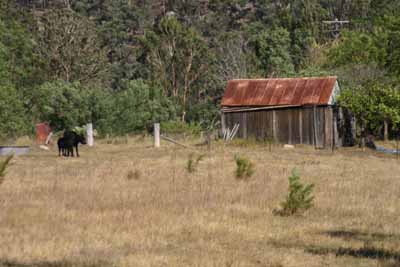 Above: View of shed at front of property.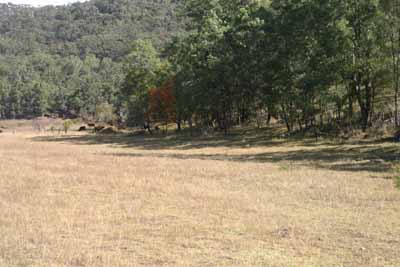 Above: View of Biggers Family Cemetery from Upper Macdonald Road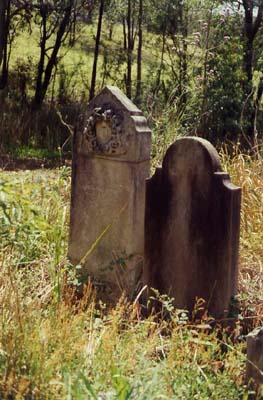 Above: Photo of graves taken by Ena and John Norris in 1992.

Above: Panoramic view of the Biggers Family Cemetery at Higher Macdonald.