Additional Notes:
Research undertaken has shown that this grave is that of John Thomas Charles Chaseling. Information includes :
John Thomas Charles CHASELING born 1st July 1846 died 15th March 1848 aged 20 months - 4th child of James Chaseling and Mary Jane Chaseling nee Crawford. Source(s): "Cornstalks 1988: A Genealogy" by Valerie Ross (Sydney: Valross P/L, 1987) pp. 498, 522; "Chaseling Family Cemetery at Leets Vale" (date / author unknown) copy held at Hawkesbury City Library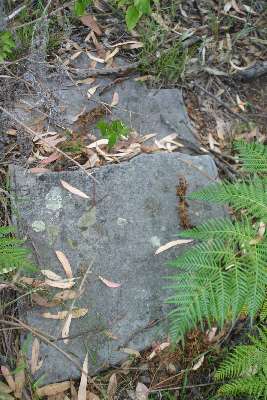 NOTE: Headstone broken and lying on ground - unreadable [Footstone] LC JTC / 1843 1848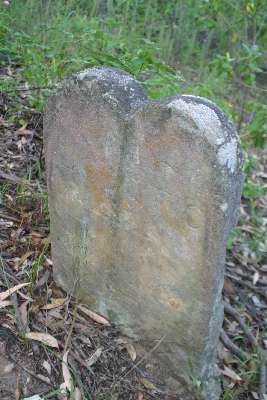 The following photographs was taken by Coralie Hird in August 1991.