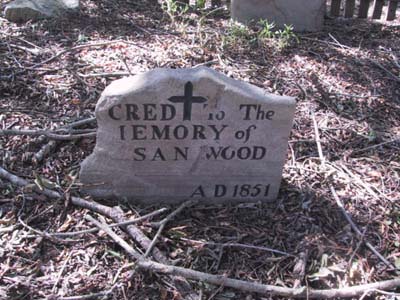 ??CRED To The / MEMORY of / ??SAN WOOD / A D 1851
Thanks to Coralie D. Hird for the following information and photograph taken in May 1997 :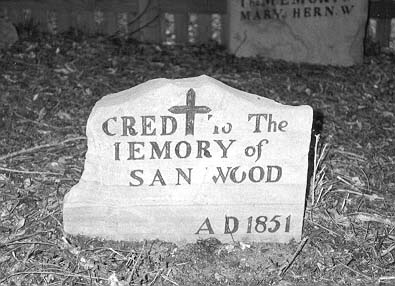 Susan WOOD (Church records: buried 13 August 1854 aged six months). Burial performed in the absence of any clergyman. Her parents were Thomas WOODS and Ann Jane SMITH.