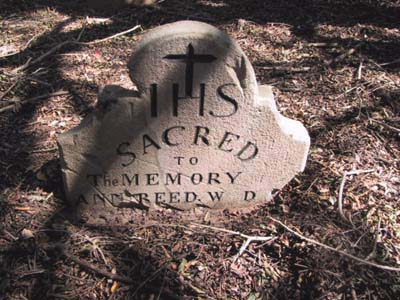 IHS / SACRED / TO / The MEMORY / ANN REED. W D
Thanks to Coralie D. Hird for the following information and photograph taken in May 1997 :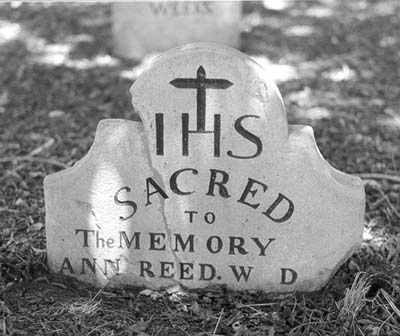 Ann REED (Church records: buried 16 July 1849 age 20). Ann was the daughter of Patrick REED and Bridget PENDERGAST. According to the Hawkesbury Pioneer Register she was born 27 May 1829 and died unmarried.