Also known as "St Jude's Anglican Cemetery, Central MacDonald".
Above Left: St Jude's Church was built is 1918.
Above Right: Side view of church showing graves of Boake and Jurd under the tree.
Further information:
Henry FLEMING acquired land at "The First Branch" (Macdonald River) prior to June 1816.
Henry established himself at the Branch with his wife Elizabeth HALL in 1833.
Henry FLEMING died in December 1838 and his land was left to his eldest son Joseph.
Joseph eventually left the Macdonald Valley, selling his and his father's land to his brothers John, Henry and George FLEMING.
In 1869 George FLEMING transferred 2 roods of land to the Lord Bishop of Newcastle for the consideration of 10/-, to be used as the site for the St Jude's Church.
Rev. Joseph Anthony BAOKE became the incumbent minister at St Albans in 1876.
John JURD married Mary Ann FLEMING (George's sister)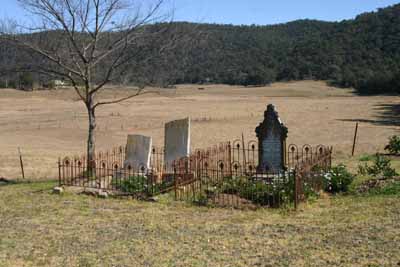 Above: Fleming and Jurd graves, with views overlooking the valley at the rear of St Jude's Church.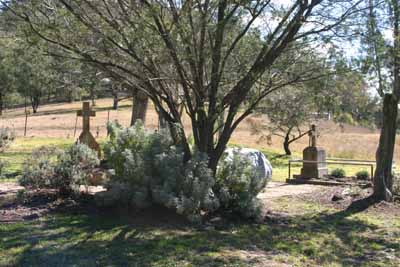 Above: View of the Boake and Jurd graves besides the St Jude's Church.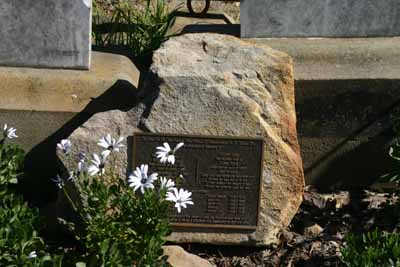 Above: Plaque commemorating the centenary of the death of John, the first Australian born Jurd.
Erected by The Descendants of Daniel & Elizabeth Jurd Association on 25th July 2004.