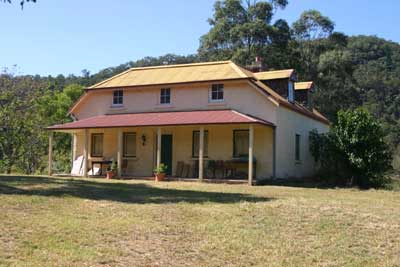 Above: "The Industrious Settler" homestead.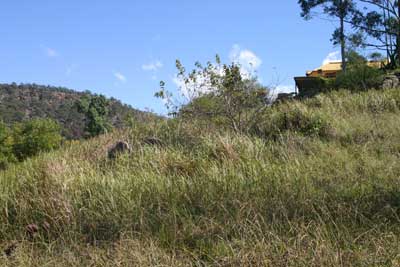 Above: Cemetery is located at the rear of the house, back towards Wollombi Road, on a gentle slope that leads down to grazing land.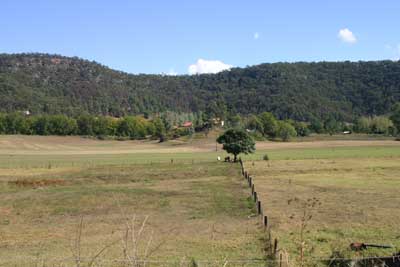 Above: View from Wollombi Road looking towards the Macdonald River and the "Baileys" property. "The Industrious Settler" is centre frame.
Photo of Walters Family Cemetery taken by Ena and John Norris in the late 1980's.