MEETING DATES 2014
---
| | |
| --- | --- |
| 12 February | LORRAINE TURTLE Beyond your BDM certificate |
| 12 March | CATHY MCHARDY Stroll around Richmond |
| 9 April | MICHELLE NICHOLS Journeys |
Meeting held 2nd Wednesday of the month at 10am in the Tebbutt Room, Windsor Library
Find us on Facebook www.facebook.com/HawkesburyFHG
Find the Library on Facebook www.facebook.com/HawkesburyLibrary
WELCOME BACK
INTRO TO FAMILY HISTORY 25 March 6.30-8.30pm
Learn the basic steps of family history with Michelle Nichols Hawkesbury Library Windsor. FREE ~ ph 4560-4460 to book.
TROVE UPDATE
The National Library of Australia is pleased to announce the following newspapers which have issues that have been newly added to Digitised newspapers and more on Trove. Many of these newspapers are currently being added to Trove and further issues will become available shortly. To find out the latest titles which have been added to Trove, subscribe to one of the Library's Web feeds - to do this, go to the current list of digitised newspaper titles http://trove.nla.gov.au/ndp/del/titles on Trove and click on the orange 'Newly added issues' or 'Newly added titles' at the bottom of the page.
VALE
Lesley Uebel, family historian and descendant of Hawkesbury pioneers, passed away 20 January 2014. Lesley operated the Port Jackson convicts and Hawkesbury Hills & Hunter Valley Rootsweb mailing lists. She also established the Claim a Convict website, which has recently been relaunched. Lesley was on the Crier mailing list for over a decade.
SHIPYARD STORIES
Share your story and help write history, see details below.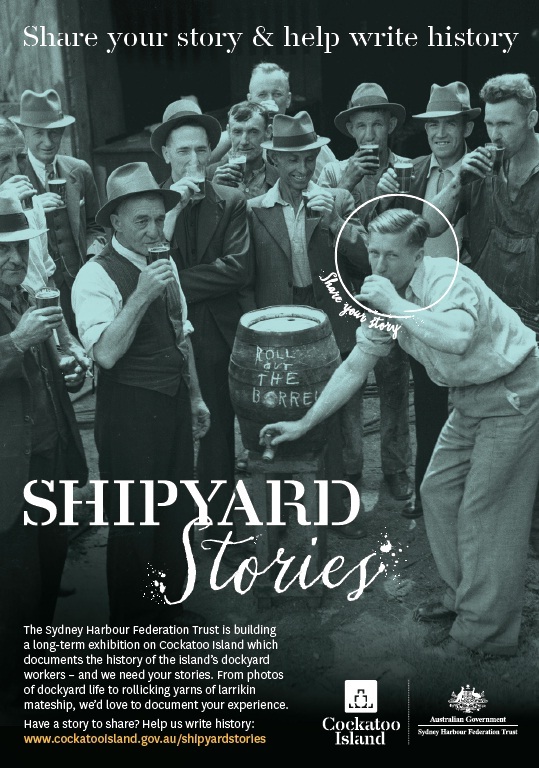 DOWNUNDER ROADSHOW 15 February
Chris Paton & Thomas MacEntee will be doing a "Downunder Roadshow" Anyone interested in seeing these two international presenters on Thursday 13 Feb at 10am-5pm at Parramatta RSL, Cnr Macquarie & O'Connell Sts www.gouldgenealogy.com/2013/10/chris-paton-and-thomas-macentee-downunder-roadshow-1-15-feb-2014/
NEW MATERIAL - Available in the Local Studies Collection
Now available in the Local Studies Collection. To check holdings consult the Library Catalogue http://catalogue.hawkesbury.nsw.gov.au/amlibweb/
10 Grenville Street : family history story about Edwin Charles Greenfield / Heather Greenfield
RL929.20994 GRE
Church of St Thomas, Port Macquarie : early parish registers : baptisms 1824-1864, marriages 1824-1856, burials 1824-1876 / Port Macquarie & Districts Family History Society Inc.
RL929.3942 POR
Discovering Australia's historical milemarkers and boundary stones / Robert and Sandra Crofts.
RL388.13 CRO
eRecords for family history / Cora Num
RL929.10285 NUM
Family history : how to begin / written by Maree Shilling
RL929.1072 SHI
From the Hawkesbury to the Clarence ... and beyond : a Perkins family history : by Zelia Clara Thornton.
RL929.20994 PER
The pioneering spirit of Tennyson (1823-2013) : an account of its people, events and history / by Noreen Montgomery and Peter O'Donnell
RL994.42
SURFING THE INTERNET...SITES FOR FAMILY HISTORIANS
Members with internet access should check out the following interesting sites. The Library has free access to the internet, contact 4560 4460 for bookings at Windsor & 4578 2002 for Richmond bookings. If you have your own laptop we also have free wireless. The password is available from the Information Desk.
~ Let us know of sites, that you have tried with (or without) success ~
Hawkesbury Family History Group
meets every 2nd Wednesday of the month (except January) in the Tebbutt Room of Hawkesbury Central Library, 300 George Street Windsor NSW 2756. Anyone interested in family & local history, welcome to attend. Enquiries contact the Local Studies Librarian at above address T: (02) 4560-4466 E:
history@hawkesbury.nsw.gov.au