---
MEETING DATES 2015
| | |
| --- | --- |
| 2015 | |
| 10 June | ALASDAIR MCGREGOR Life of Francis Greenway & St Matthew's Church Windsor |
| 8 July | MICHELLE NICHOLS Helpful research strategies |
| 12 August | MELISSA HULBERT Restoring family photographs |
Meeting held 2nd Wednesday of the month at 10am in the Tebbutt Room, Windsor Library
Find us on Facebook www.facebook.com/HawkesburyFHG
Find the Library on Facebook www.facebook.com/HawkesburyLibrary
EVENTS
10TH BIRTHDAY - SATURDAY 20 JUNE
| | |
| --- | --- |
| | You are invited to the 10th Birthday anniversary of Library & Gallery in the Deerubbin Centre on 20 June 10am-3pm. Join us for a family fun day as we celebrate turning 10! Lots of FREE activities throughout the day including author talks, free family entertainment, as well as displays, workshops, indigenous story-telling, giveaways and, of course, the cutting of the birthday cake. |
RESEARCHING CONVICTS CLASS - Wednesday 24 June 6.30-8.30pm
Most family historians are thrilled to find a convict in the tree. Find out what resources are available and some helpful hints for researching your convict. $10 bookings essential.
FASHION FORENSICS (DATING FAMILY PHOTOS USING FASHION)
Having trouble dating your family photos? Learn to date old photos from fashions and hairstyles. Society of Australian Genealogists present a Fashion Forensics session on Saturday 4th July. This will be a fun, hands-on session. Bring any photos you'd like dated. Event at 120 Kent Street Sydney. Bookings at www.sag.org.au or phone (02) 9247 3953
CONSERVATION WORKSHOP TIMETABLE 2015
Presented by Preservation Australia for all your family history needs.
http://www.preservationaustralia.com.au/docs/workshop-calendar-2015.pdf
REUNIONS
CROSS-FLOOD REUNION 28 JUNE 2015
The CROSS-FLOOD Association is holding their 9th Reunion in the Ebenezer Uniting Church grounds on Sunday 28 June 2015, 10am. Charles CROSS & Rose FLOOD who arrived on the 'Neptune' lived in the Hawkesbury and raised 6 children. Their descendants number 35,000+ today. Other names include DOUGLASS, RICHARDSON, ROSE & HAYES. The theme of this Reunion is the displaying memorabilia of those of the family who served in World War 1. Contact details can be found in this newsletter http://goo.gl/XrCNcV - see p. 8
COBCROFT FAMILY REUNION 27-28 JUNE 2015
Cobcroft descendants are planning to celebrate 225 years in Australia with a reunion on the weekend of 27-28 June 2015 in St John's Church grounds, Wilberforce. For more info Warren Luxford E:luxfordw@bigpond.com or see the Cobcroft facebook page https://www.facebook.com/groups/131206405531/
ZINIO MAGAZINES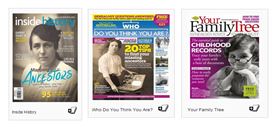 Library members can now download a selection of free magazines via Zinio. Go to Library webpage http://www.hawkesbury.nsw.gov.au/services/places-and-facilities/cultural/hawkesbury-city-council-library Titles of interest include Inside History, Who do you think you are? and Your family tree.
SURFING THE INTERNET...SITES FOR FAMILY HISTORIANS
Members with internet access should check out the following interesting sites. The Library has free access to the internet, contact 4560 4460 for bookings at Windsor & 4578 2002 for Richmond bookings. If you have your own laptop we also have free wireless. The password is available from the Information Desk.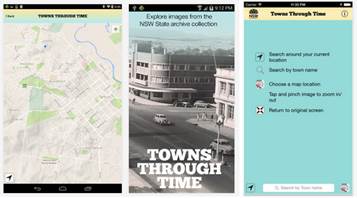 ~ Let us know of sites, that you have tried with (or without) success ~
Hawkesbury Family History Group
meets every 2nd Wednesday of the month (except January) in the Tebbutt Room of Hawkesbury Central Library, 300 George Street Windsor NSW 2756. Anyone interested in family & local history, welcome to attend. Enquiries contact the Local Studies Librarian at above address T: (02) 4560-4466 E:
history@hawkesbury.nsw.gov.au