Additional Notes:
Husband of Mary. Soldier - Banker - Family Historian.

Plaque on headstone reads:


J.H.SONDERMEYER & CO.PTY LTD.
24-26 BOWMAN ST RICHMOND
PHONES:(045) 78-1417, 78-1020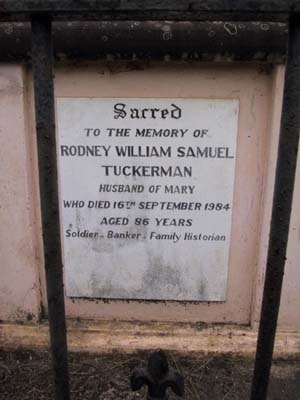 see Emma Tuckerman, Elizabeth Churchill, Edward Churchill, Sarah Tuckerman, Stephen Tuckerman, Adolphus Tuckerman, Mary Tuckerman, Prosper Tuckerman and Maria Tuckerman, buried in the same vault.